Triple Science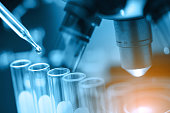 Why should you study Science ?
Science is important because it teaches an understanding of natural phenomena. Science aims to stimulate our natural curiosity in finding out why things happen in the way they do. It teaches methods of enquiry and investigation to stimulate creative thought.
Career Options
Engineering, medicine, forensics, physiotherapy, design, research plus many more.
What else could you get out of Science?
Problem-solving and critical thinking are two of the most important skills students learn in school. In this way, science is one of the most important subjects students study, because it gives them the critical thinking skills they need in every subject.
How is the course assessed?
100% GCSE examination (6 x 1Hr15 exams for combined science or 6 x 1hr45 for separate science) Papers are B1, C1, P1, B2, C2 and P2.
Attitudes to Learning
A positive attitude with the willingness to learn and evaluate.